1. What is a Section J Report?
Section J of Volume One in the National Construction Code (NCC) defines the energy efficiency requirements for Class 3, 5, 7, 8 and 9 commercial buildings. The report outlines the provisions that are necessary for commercial building developments to comply with the requirements outlined in the Section J of the NCC.
The Building Code of Australia (BCA) outlines that Section J reports should be prepared using Deemed-to-Satisfy (DTS) provisions and verification using a reference building (JV3) verification methodology.
You will need a Section J report if:
Your development is non-residential (commercial), and falls between the NCC Building classes of 2-9

It is required in all states of Australia.

Most councils and certifiers need a Section J assessment during the Development Application stage and a final report at the construction certified stage.
---
2. What does the Section J report include?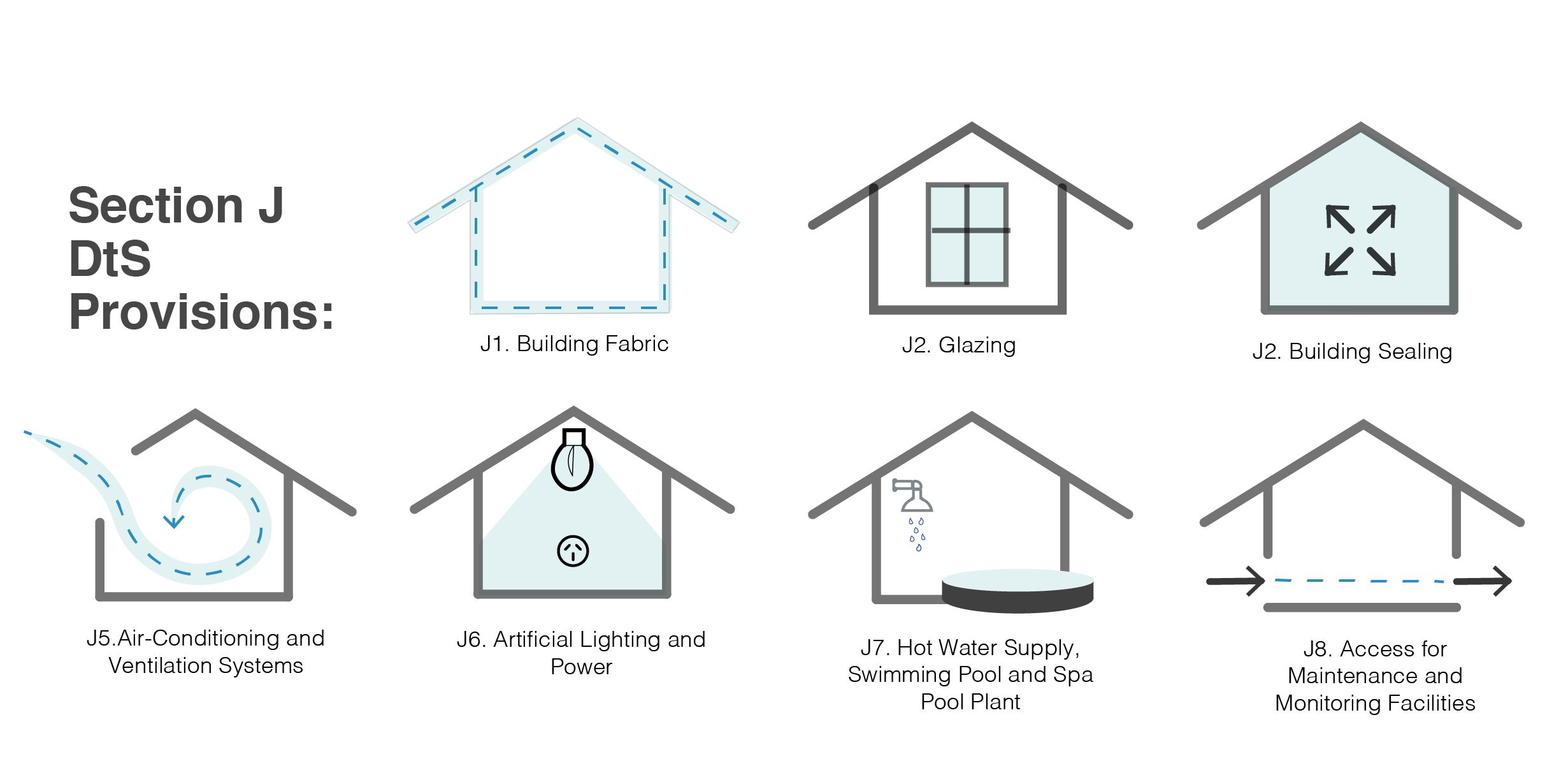 Deemed to Satisfy (DTS) provisions contribute to the bulk of the NCC. Designers and builders must meet specific performance requirements. The relevant sections are listed above.
---
3. What is the process of getting a Section J?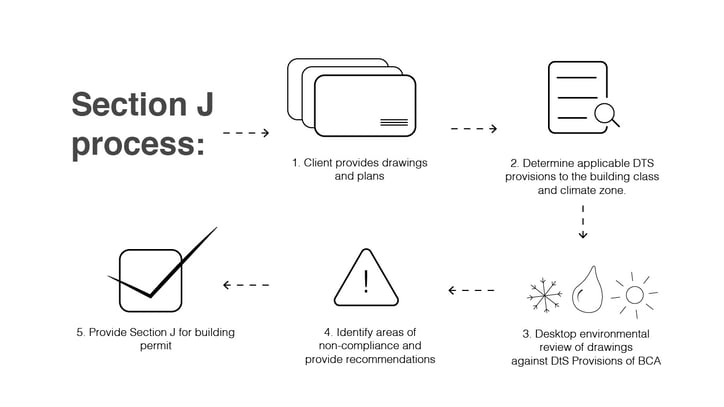 ---
4. Who can perform a Section J report?
BCA Section J reports are generally conducted by highly qualified and experienced energy efficiency consultants. Energy efficiency consultants who perform Section J reports must have an in-depth knowledge of energy efficiency measures of both the mechanical and electrical systems of a building. Having knowledge of the thermal properties of building fabrics is also important.
At Certified Energy, we can provide Section J reports with a 24 hour turnaround, on reports for single level and under 20 windows.

---
5. Does a Section J report expire?
A Section J report does not expire. However, if new NCC / BCA requirements come into effect, then the client must ask for an updated report when the newer version of the BCA is in effect. The same applies when adjustments are made to the building.
---
6. What are my alternative solutions?
JV3 Assessment is a performance based alternative solution for non-residential buildings when a Section J report is required. When a building design does not meet the DTS requirements under the NCC, a JV3 assessment can be acquired.
JV3 allows much more flexibility relating to the design choices. The assessment uses a reference building to compare the overall assumed energy consumption of new buildings with respect to their location and climate.
The team at Certified Energy help many designers, builders and architects across Australia with their local government energy requirements by providing alternative assessments. For more information about JV3 certifications contactus now. For all enquiries, we're willing to help!
---
7. What does a Section J report look like?