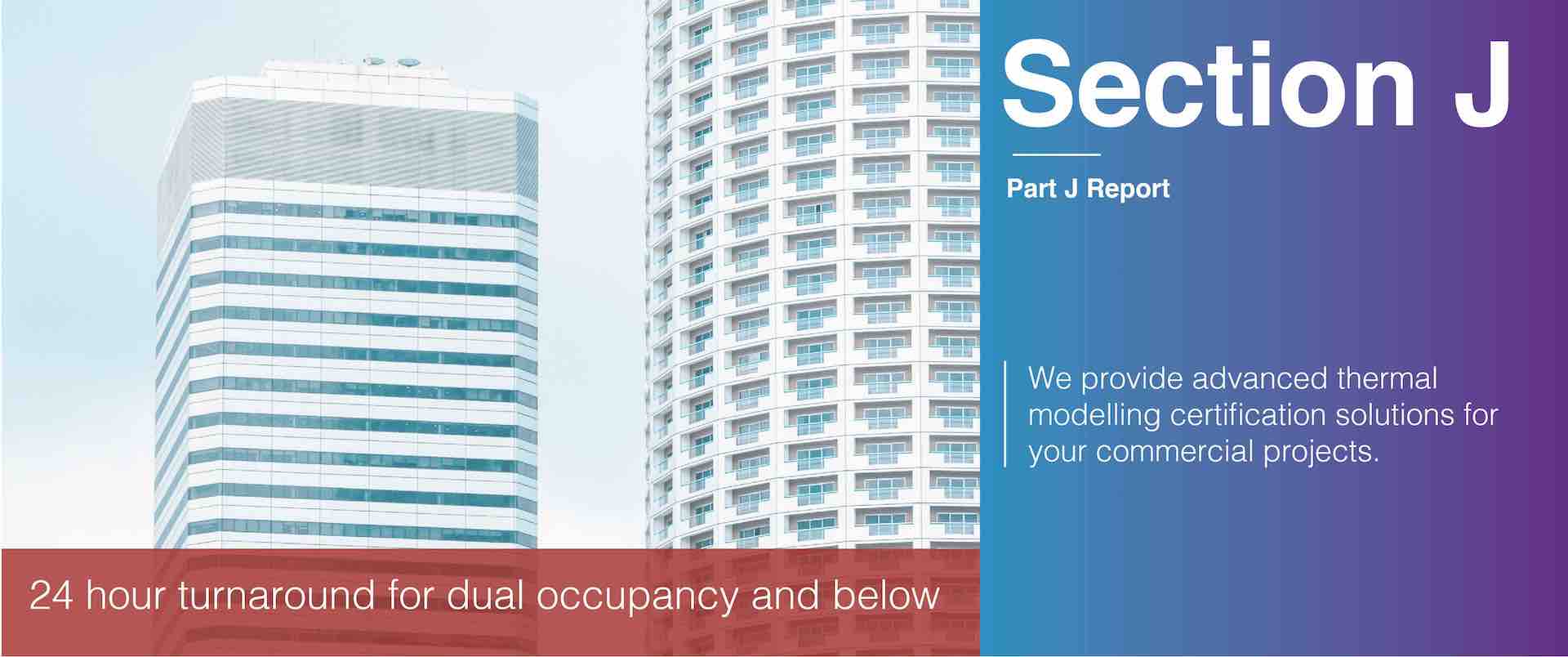 When is a Section J Report required?
- As part of the National Construction Code (NCC)
In most jurisdictions, a report describing compliance with Section J is required before a construction certificate is issued. The National Construction Code (NCC) requires Class 2 to 9 buildings, including commercial, retail, apartments and industrial buildings to be evaluated using an extensive and all-inclusive NCC Section J Compliance Report. This report outlines the provisions and solutions that necessary for the development to comply with the requirements outlined in Section J of the NCC.
You will require a Section J Report when applying for a Development Application or Construction Certificate Application. The Section J Report will show that you have complied with the energy efficiency requirements as set by the NCC.
Certified Energy prepares Section J Compliance Reports using both Deemed-to-Satisfy (DtS) and verification using a reference building (JV3) verification methodologies.
- Deemed to Satisfy (Dts)
DtS Provisions contribute to the bulk of the NCC. DtS Provisions can be adopted if designers and/or builders do not want to develop a new way of achieving Performance Requirements. Performance Requirements refer to the level of performance which must be met.
The Section J Report includes:
J1: Building Fabric – Roof and ceiling construction, roof lights, walls and floors.
J2: Glazing – includes Shading.
J3: Building Sealing – Chimneys and flues, roof lights, external windows and doors, exhaust fans, roof construction, walls and floor.
J5: Air-conditioning and Ventilation Systems – Mechanical ventilation, ductwork, time switches, heating and cooling systems.
J6: Artificial Lighting and Power – Interior artificial lighting and power control, decorative lighting, external lighting, boiling and chilled water storage units.
J7: How Water Supply, Swimming Pool and Spa Pool Plant
J8: Access for Maintenance and Monitoring Facilities
Verification Method
A Verification Method refers to a test, inspection or calculation that determines whether a Performance Solution meets the relevant Performance Requirements. For more information on JV3 methodologies please click here (insert link to the JV3 FAQs page once this is made).