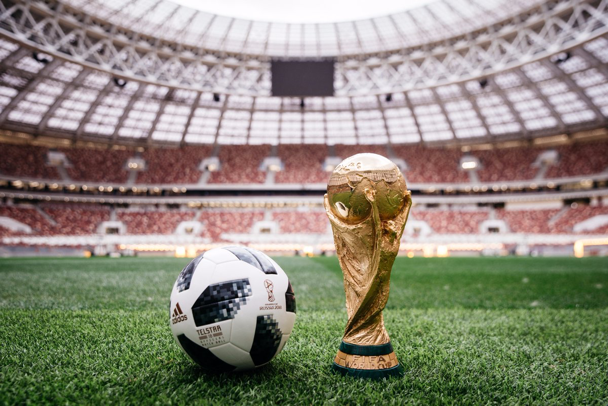 Figure 1shows FIFA World Cup trophy and official football (1)

The fragile ecosystems that make up our environment are put under enormous pressure when a country hosts major global sporting events such as FIFA World Cup (2). The construction, renovation, transport and hosting of a major event like the FIFA World Cup releases millions of tons of carbon-dioxide into the atmosphere (3).
Due to the high carbon emissions, FIFA releases guidelines for World Cup hosts to follow to reduce the carbon footprint of the event. The guidelines are there to ensure all the stadiums of the World Cup are designed to avoid, reduce and offset their negative environmental impact (4). Requirements for a sustainable stadium include but are not limited to at least a LEED green building certificate (6)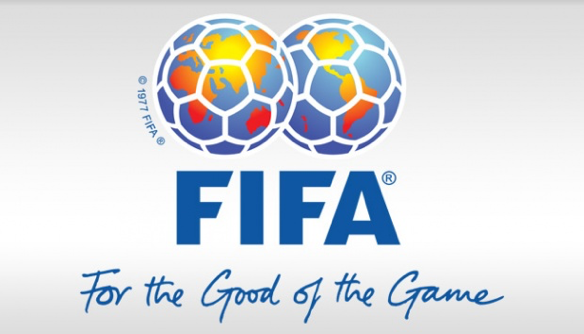 Figure 2shows FIFA logo and slogan (7)
AfterBrazil's hosting of the FIFA World Cup there was quite a bit of environmental damage with 2.7 million tons of carbon-dioxide during the tournament being produced and only 0.093% being offset (5). Fabian Echegaray, founder of Market Analysis, believed that FIFA's sustainability guidelines were too heavily focused on the sustainability of the FIFA World Cup stadiums, rather than on the sustainability of the infrastructure that surrounded them (6).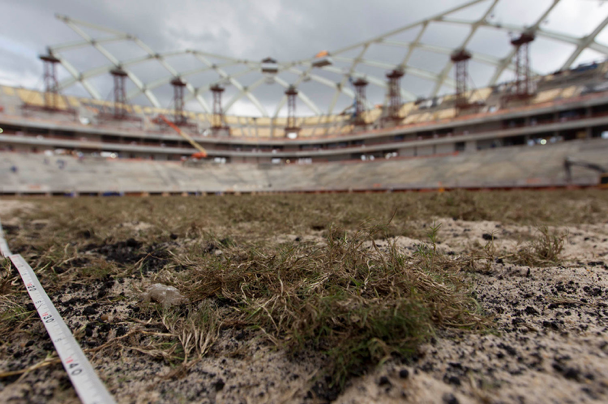 Figure 3 shows newly-planted grass in the Arena da Amazonas Stadium, 2014 (6)
In 2010, Qatar proved that they could host a zero-carbon emissions tournament shown by the construction of the first carbon-neutral mini stadium by Arup Associates (8). This mini stadium of 500 seats featured a motorised revolving roof canopy that combines water and solar energy to cool and power the stadium. This works by heating the water in tubes with solar energy, and then converting it into cooling water by absorption chilling machines that then circulates the energy and cooling water throughout the stadium (9). Qatar's process avoids many of the carbon intense cooling challenges present in Qatar from the high temperatures, which can reach as high as the mid-40s during the months when the World Cup is held (10).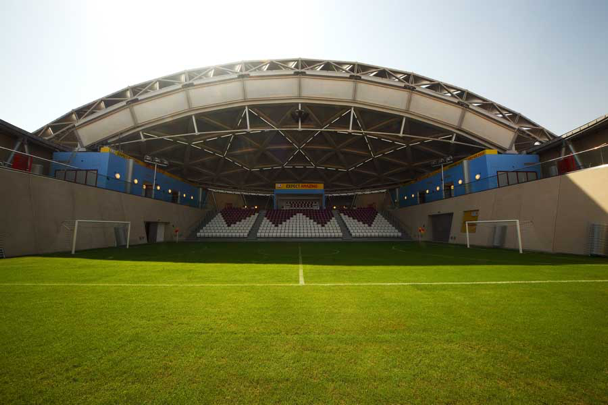 Figure 4 shows Arup Associate's mini stadium (11)
World's Most Sustainable Stadiums
1. Amsterdam ArenA
ArenA is powered by more than 4,200 solar panels, one wind turbine and a means of energy storage through second-life batteries from electric cars. It also features a roof structure that collects and stores rainwater for the stadium's field saving thousands of litres per year (12)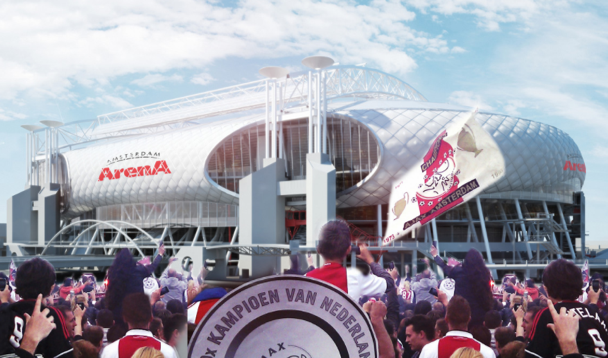 Figure 5 shows Amsterdam ArenA—Amsterdam, Netherlands (8)
2. Mercedes-Benz Stadium—LEED Certification
The Mercedes-Benz stadium has energy consumption levels of less than 29% of the average stadium (13). The energy efficient projects they have implemented include:
LED lighting

LED video boards

4000 rooftop PV panels

Storm-water system that stores and manages 7.6 Mil

Litres of water—using up to 47% less than the average American stadium (8).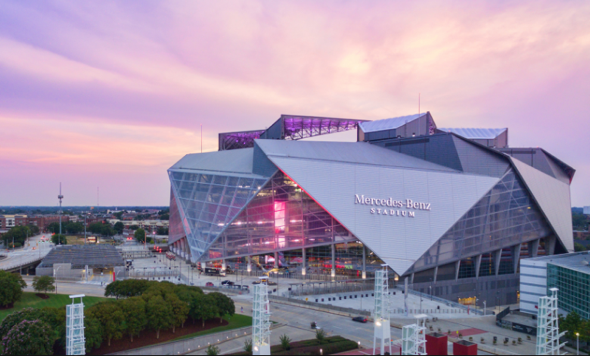 Figure 6 shows Mercedes-Benz Stadium - Atlanta, USA (8)
3. Levi's Stadium San Francisco, USA - 2 Gold LEED Certifications
Levi's Stadium features state-of-the-art solar elements (9) including a 27000 square foot green roof, the purchasing of sustainable cleaning materials and products & outsourcing to local food providers .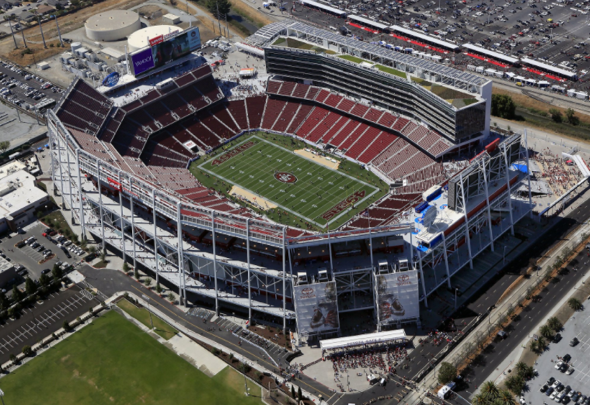 Figure 7 shows Levi's Stadium - San Francisco
4. Luzhniki Stadium—International Green Standard Certificate
Sustainable Renovations to the stadium included (14): Implementing a single automated central system to monitor all of the energy consumption of the stadium, LED lighting, water-saving technology & preservation of large green spaces (15).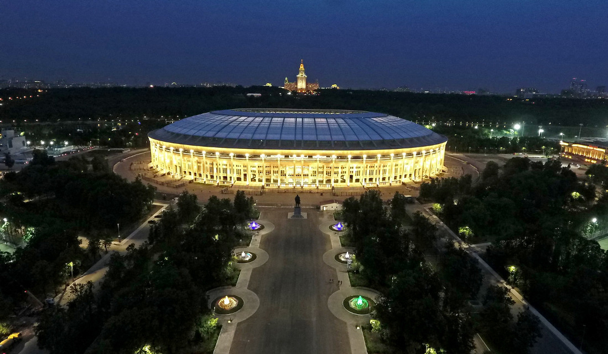 Figure 8 shows Luzhniki Stadium - Moscow, Russia (15)
Bibliography
Owolabi, Abideen.FIFA World Cup Trophy Will Arrive In Nigeria Today. Fuze. [Online] 3 7, 2018. [Cited: 6 13, 2018.] https://fuze.ng/sports/2018/03/07/fifa-world-cup-trophy-will-arrive-in-nigeria-today/.
Zirin, Dave.Brazil's World Cup Will Kick the Environment in the Teeth. The Nation. [Online] 04 22, 2014. https://www.thenation.com/article/brazils-world-cup-will-kick-environment-teeth/.
Cunningham, Nick.World Cup 2014: How much energy does it take? THe Christian Science Monitor. [Online] 06 16, 2014. https://www.csmonitor.com/Environment/Energy-Voices/2014/0616/World-Cup-2014-How-much-energy-does-it-take.
FIFA.Football for the Planet. FIFA. [Online] https://www.fifa.com/mm/document/afsocial/environment/02/37/97/92/footballfortheplanet_en_neutral.pdf.
Spanne, Autumn.Brazil World Cup Fails to Score Environmental Goals. Scientific America. [Online] 06 19, 2014. https://www.scientificamerican.com/article/brazil-world-cup-fails-to-score-environmental-goals/.
Antara.Piala Dunia 2018: FIFA Teliti Doping Pemain Rusia, Hasilnya... . Tempo.co.[Online] 3 23, 2018. [Cited: 6 13, 2018.] https://bola.tempo.co/read/1091586/piala-dunia-2018-fifa-teliti-doping-pemain-rusia-hasilnya.
Climate Action.The 5 most sustainable sports venues in the world. Climate Action. [Online] 01 04, 2018. http://www.climateactionprogramme.org/images/uploads/articles/levis_stadium.PNG.
Arup Associates.Proof of concept for innovative cooling and climate control technologies: Qatar Showcase FIFA World Cup 2022. Arup. [Online] https://www.arup.com/projects/qatar-showcase-fifa-world-cup-2022.
World Travel Guide.Qatar weather, climate and geography. World Travel Guide. [Online] https://www.worldtravelguide.net/guides/middle-east/qatar/weather-climate-geography/.
McManus, David.Qatar 2022 Showcase : FIFA World Cup Stadium . e-architect. [Online] 12 7, 2018. [Cited: 6 13, 2018.] https://www.e-architect.co.uk/qatar/qatar-showcase-stadium.
Johan Cruuff ArenA.Quality, innovation & sustainability. Johan Cruuff ArenA. [Online] http://www.johancruijffarena.nl/organization/quality-innovation-sustainability.htm.
Mercedes- Benz Stadium.Sustainability . Mercedes- Benz Stadium. [Online] 2018. [Cited: 06 13, 2018.] http://mercedesbenzstadium.com/sustainability/.
Fifa world cup Russia.Main stadium of Russia 2018 receives 'green' certification . Fifa.[Online] 2 2, 2018. [Cited: 6 13, 2018.] https://www.fifa.com/worldcup/news/main-stadium-of-russia-2018-receives-green-certification-2927642.
The Stadium Guide.Luzhniki Stadium . The stadium guide. [Online] [Cited: 6 13, 2018.] http://www.stadiumguide.com/luzhniki/.
Sibilski, Leszek.Can FIFA become a role model for sustainable development? Brookings.[Online] 04 22, 2015. https://www.brookings.edu/blog/future-development/2015/05/22/can-fifa-become-a-role-model-for-sustainable-development/.