The Victorian Residential Efficiency Scorecard is a program which rates the energy performance of residential homes on a 10 star ranking system and provides recommendations to home owners to reduce energy costs. The Scorecard provides an energy assessment with consideration of fixed heating and cooling appliances, hot water systems, window orientation and general structure of the home.
The Scorecard provides home-owners with a clear and comprehensible guide to understanding how your home handles hot or cold weather in comparison to other residential dwellings and provides insight into home improvements that can be made to reduce energy costs. Home-owners are also equipped with a scorecard certificate which includes the star ranking provided by a government approved assessor. To increase the energy efficiency of your home, you can access information about Certified Energy's team of accredited assessors and obtain a free sample Scorecard assessment here.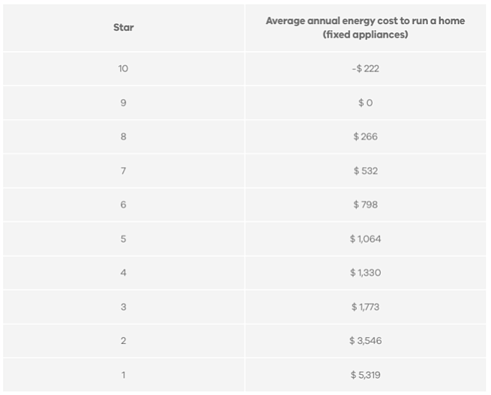 The National Scorecard
The program was trialled on a national scale during 2018-2019 in Australia's major capital cities and key tropical locations. Variations in scorecard rankings performed by accredited assessors and differences in housing and climate conditions across Australia were considered when determining if a national scorecard could be applicable.

The pilot trial proved successful and the program is expected to be rolled out nationally, which will see the introduction of a National Scorecard Tool in mid-2021. The initiative is being funded by State and Territory Governments and the Commonwealth and exists as an extension to the Nationwide House Energy Rating Scheme (NatHERS), which can now provide energy ratings for existing homes.
The national initiative will continue to be tested after its roll-out and adjustments will be made if necessary. Its success proves that boosting your homes energy efficiency through sustainable home design and construction has become increasingly important to home-owners residing in Australia.