Sustainable Management Plan | Sustainable Design Assessment
Are you looking for SMP and SDA reports?
At Certified Energy we take pride helping our clients and their projects in reaching their full potential, ensuring maximum savings and minimum energy use, allowing for cost effective yet sustainable solutions. For more information about a SMP and SDA documents please read the detailed description below, or call us at 1300 443 674, our dedicated staff will be happy to help in any way possible.
SMP and SDA Summary
A Sustainable Management Plan (SMP) and a Sustainable Design Assessment (SDA) are documents that summarise the sustainable design features of a new residential and non-residential development. These documents are required by some Councils in Victoria at the planning permit stage. It is recommended a SMP is completed by a qualified expert whilst an SDA can also be prepared by the project owner.
Documentation addressing 10 key sustainable design criteria including: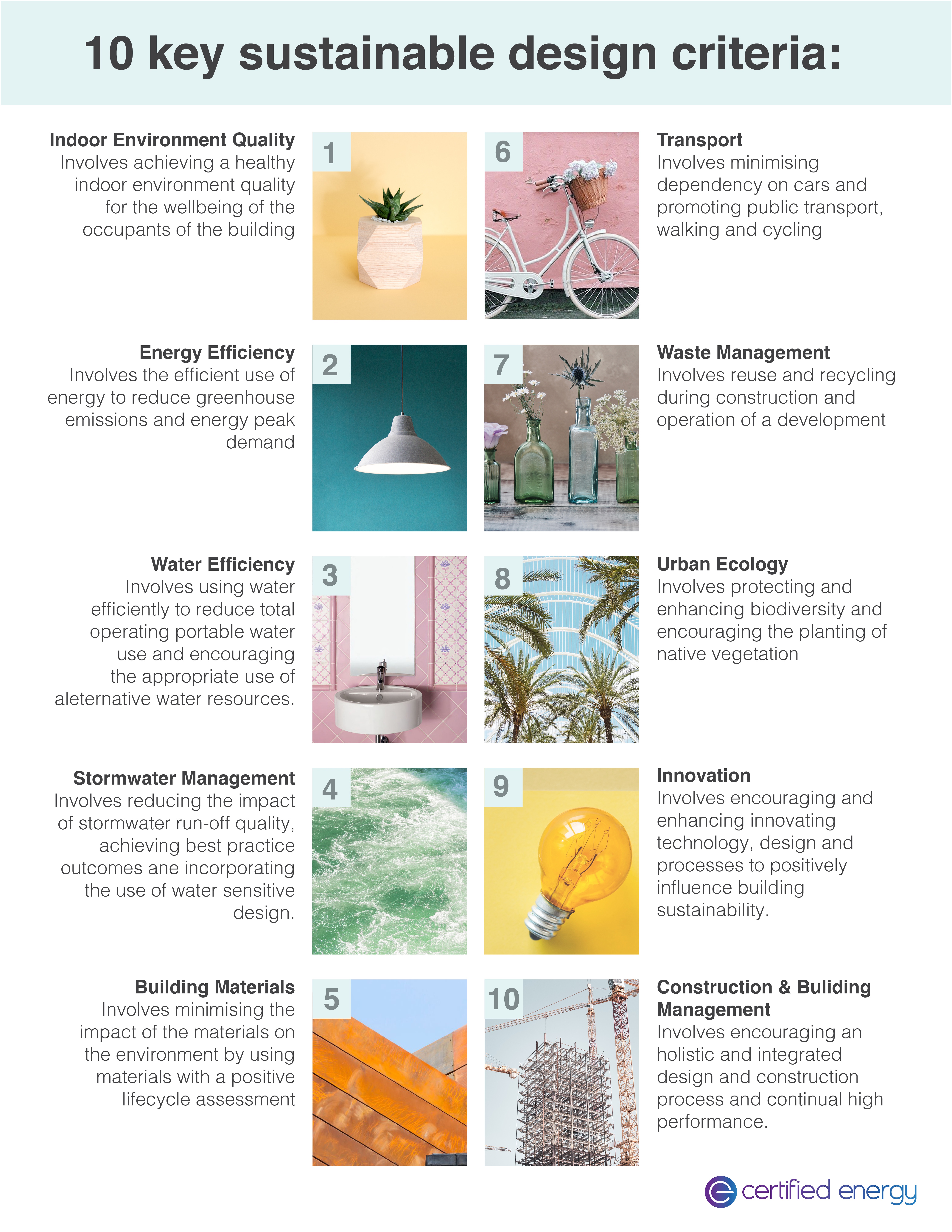 What is the difference?
The main difference is that a SMP is more detailed than a SDA and is used for large residential and non-residential developments comprising of ten or more residential dwellings, more than 1000m2 of non-residential Gross Floor Area (GFA) or developments over four storeys.
A SDA is instead used for small to medium sized developments comprising of 3-9 residential dwellings or 500m2to 1000m2of non-residential Gross Floor Area (GFA), or alterations 500m2to 1000m2
What are the requirements of a SMP?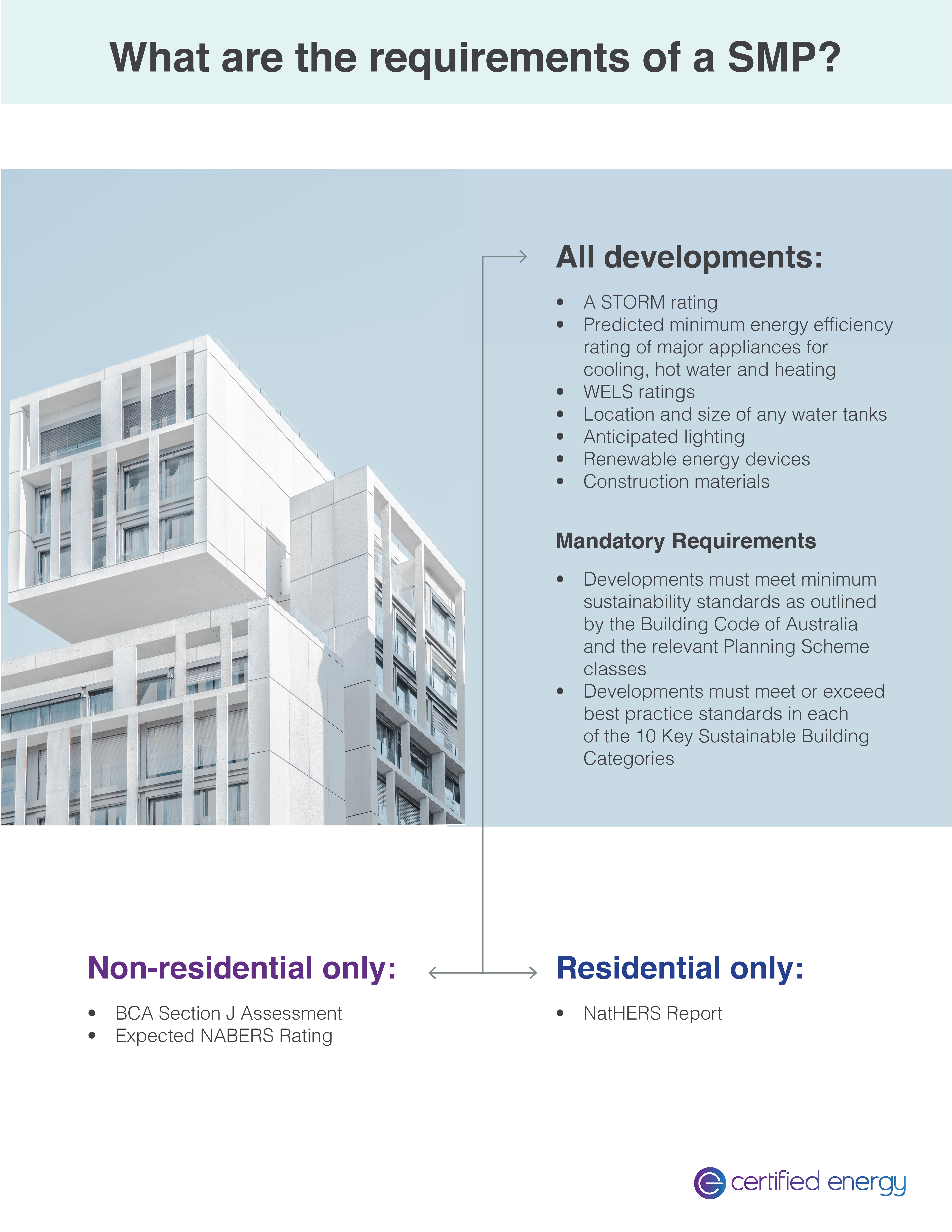 What are the requirements of a SDA?
The level of information required for a SDA varies for project to project depending on the scale of the project.
SDA requirements include:
Details on how the development has achieved minimum expectations for sustainable design performance – can use STEPS/SDS tool

A written sustainability statement

Details on proposed sustainability measures

Environmental impact assessment

Environmental objectives and Council standards
The BESS (Built Environment Sustainability Scorecard) along with a STORM or MUSIC assessment and other recommended assessments can be used to undertake a SDA.
Councils that require a SMP or SDA: