ESD Consultancy
We are a leading Ecologically Sustainable Development consultancy with offices in Sydney and Melbourne, spending most of our time working with Architects and their clients to reduce our environmental footprint through efficient and well reasoned building design. Although we have a touch of 'greenie' at heart, our consultants all come from either Architectural or Engineering backgrounds and hold degrees in their relevant fields. Find out more about what ESD really is.
We Deliver Energy Reports In Every State In Australia
Working on projects across all states we typically find ourselves providing Section J compliance reports for commercial buildings, and on the residential side, NatHERS energy star rating certificates. No matter the time difference across the country.
With regards to states such as New South Wales and Victoria which required special considerations we have trained and accredited professionals to deliver BASIX (NSW) and BESS (VIC) compliance reports, in order to meet all state requirements.
We are an ESD consultancy specialised in the following energy ratings, reports and assessments;
We are accredited by the Association of Building Sustainability Assessors.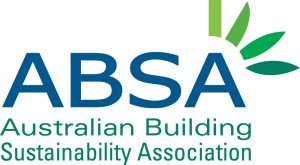 ABSA Number: 100765
Sustainability Management Plan
For larger projects in Victoria, you need a Sustainability Management Plan to be approved by your local city council. We can deliver a Sustainability Management Plan (SMP) via the local and national assessment tools we have got ourselves acquainted to. In Victoria we use the Built Environment Sustainability Scorecard (BESS) assessment tool for your residential dwellings.
The BESS assessment tool replaces the two former tools (Sustainable Design Scorecard and STEPS) used previously by the Moreland City Council and by the City of Port Philip.
Give us a call on 1300 443 674 now for an obligation-free discussion or feel free to upload your drawings in the quote form.
ESD FAQ:
Related ESD Articles:
Social Sustainability and the Public Realm
The Future is WELL
Environmentally Responsible and Interactive Design
Green Architecture: How Much is Too Much?