ESD Consultancy
We are a leading Ecologically Sustainable Development consultancy with offices in Sydney and Melbourne, spending most of our time working with Architects and their clients to reduce our environmental footprint through efficient and well reasoned building design. Although we have a touch of 'greenie' at heart, our consultants all come from either Architectural or Engineering backgrounds and hold degrees in their relevant fields.
We Deliver Energy Reports In Every State In Australia
Working on projects across all states we typically find ourselves providing Section J compliance reports for commercial buildings, and on the residential side, NatHERS energy star rating certificates. No matter the time difference across the country.
With regards to states such as New South Wales and Victoria which required special considerations we have trained and accredited professionals to deliver BASIX (NSW) and BESS (VIC) compliance reports, in order to meet all state requirements.
We are an ESD consultancy specialised in the following energy ratings, reports and assessments;
We are accredited by the Association of Building Sustainability Assessors.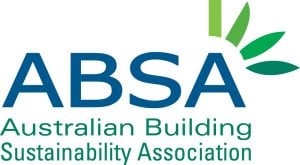 ABSA Number: 100765
What is Sustainable Development?
Sustainable Development is most commonly defined by the Brundtland Report (1987) as development that 'meets the needs of the present without compromising the ability of future generations to meet their own needs'. It requires humanity to respect the limitations of environmental resources and understand the need to manage consumption to reduce further degradation of the environment. This will assist in ensuring the security of resources for the future and an overarching healthy natural environment.
Country-specific Regulations and Legislation have been introduced to protect the environment within borders, for example the Environmental Protection and Biodiversity Conservation Act in Australia. Programmes and Agreements have also been created by Intergovernmental organisations encouraging Governments to ensure sustainable development remains a priority globally, for example the UN Sustainable Development Goals (2017) and the most recent G20 Paris Climate Agreement.
Ecologically Sustainable Development
Playing a major role in this process, architectural and building industries developed various regulatory processes and requirements (such as BASIX and BESS) which specified the limit of any one building's impact on the environment (Carbon Footprint) and their required thermal performance. This saw the emergence of Ecologically Sustainable Development (ESD) through which the building industry could regulate and encourage sustainable building practices.
Presently ESD seeks to encourage the use of responsibly sourced materials and architectural design decisions which respond uniquely to their site and climate, through which passive heating and cooling can be achieved and thus significantly reducing a building's energy needs reducing its impact on the environment.
Conservation of our community's resources
ESD seeks to contribute to the improvement of the environment of Australia by considering the environment in which buildings are located, through the responsibilisation of all people involved in the design process and ensuring that through the use, conservation and enhancement of community's resources in a responsible and considered way an "ecological process, on which life depends," can be maintained improving the "total quality of life, now and in the future".