Are your windows able to adapt with changing climates?
Glass panels/windows are an essential part of any building design providing a host of benefits - contributing natural light, allowing for fresh airflow and providing the opportunity for the building occupants to enjoy the benefits of an outside view - to name just a few. In most cases, to prevent this from occurring, the glass is blocked by blinds and shading devices. This however reduces visibility, the amount of natural light entering the building and increases the energy consumption of the occupants to maintain the optimal temperature.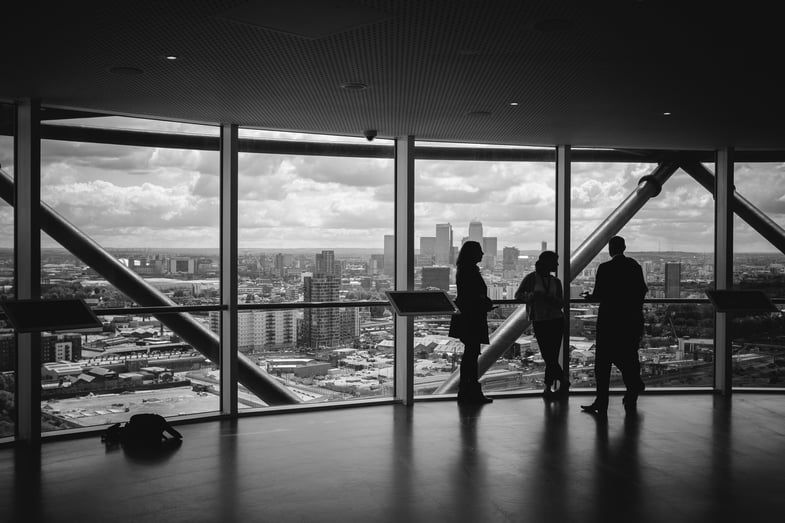 Image 1: Shows the common use for glass panels
Suntuitive, a glass panel that responds to changes in light levels, provides the perfect solution to achieving an optimal internal temperature and keeping operating costs low. It has been designed to achieve this without compromising views and the benefits of natural sunlight. [1]

Image 2: Shows how the glass tint responds to the intensity of sunlight
Suntuitive
Designed and produced by Pleotint LLC, Suntuative is a thermochromic interlayer that lightens and darkens, passively adapting according to the levels of sunlight hitting it. The more direct and intense the light is, the darker the glass becomes essentially maximising daylight whilst minimising solar heat gain. Suntuitive blocks up to 89% of the sun's heat and 99% of the UV light, providing a more stable temperature within the building and also reducing the chances of any interior fading therefore increasing their lifespan.
How does it work?
Suntuitive panels are able to continuously adjust tint levels in response to environmental conditions. The panels are composed of an interlayer that is laminated between two pieces of heat strengthened or tempered glass and placed into an insulated glass unit with a low-e coating. This system can be custom built to work with other glass technologies and meet building requirements and design. The system can be designed to include elements that can are:
bird friendly
blast resistant
high performance
energy efficient
hurricane impact resistant
noise deadening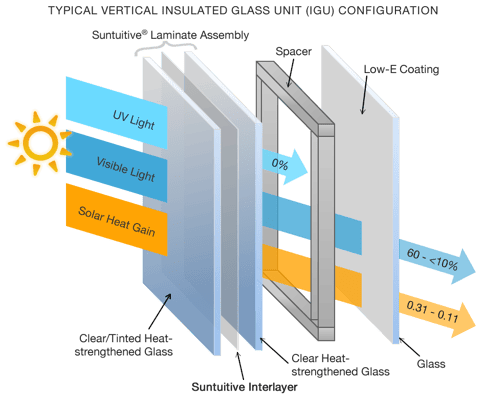 Image 3: Shows the composition of the glass panels and the reduction of the effects of sunlight
The Suntuitive panels use heat from direct sunlight to function and therefore are completely off the grid, making them a smart sustainable option. The panels are an easy to use system, designed without any wires, controls, power supplies or maintenance, meaning a longer life span. The panels can be used on vertical or sloped glazing and can be curved or shaped allowing design freedom.
Installation and availability
The glass panels are incredibly simple to install as they are installed like normal glass panels. They cannot however be applied to existing windows but can be retrofitted. This product is available in Australia in selected retailers [2]

If you would like to know more about where to find this product, please contact us at Certified Energy and we would be happy to assist.
*****
Works Cited
Baggs, D. (n.d.). Sourceable. Retrieved from All-Glass Facades Won't Exist in Sustainable Cities: https://sourceable.net/all-glass-facades-wont-exist-in-sustainable-cities/
Innovative glass. (n.d.). Innovative Glass. Retrieved from Home: http://www.innovativeglasscorp.com/commercial/solarsmart-exterior-glass
Innovative innovations. (n.d.). Innovative innovations. Retrieved from Suntuitive: http://www.i2group.net/products/suntuitive-overview/
Smart cocnrete alone meets the cracks. (2015, 05 28). Retrieved from http://bi.mk/pameten-beton-sam-gi-ispolnuva-puknatinite/
Suntuative. (n.d.). Suntuative self-tinting glass. Retrieved from Product: http://www.suntuitive.com/