The National Construction Code (NCC) 2019 has brought in a raft of changes including a facade calculator which will assist in providing compliance for wall and glazing provisions. This will make the process for JV3 reports amongst other certifications to continue to reduce the carbon footprint for future building plans.
As Volume 1 of the Building Code of Australia, changes have constantly being made ever since the introduction of the National Construction Code when it was introduced in 2000. This is to reduce the carbon footprint that buildings emit, and these changes have been gradual as there have been more innovative sustainable designs on offer.
Now, the Australian Building Codes Board (ABCB) have introduced the facade calculator to help builders, engineers, urban planners and similar professionals estimate wall and glazing provisions.
The process is designed in eight steps to simplify and speed up future building developments nationwide. Previous to this builders and urban planners would "eyeball" this, now the calculator provides an estimate that can assist them based on the climate zone provided. In it's current version, the Facade Calculator will not be perfect, however future iterations are likely to correct this.
The first step is to provide generic information about a building like so: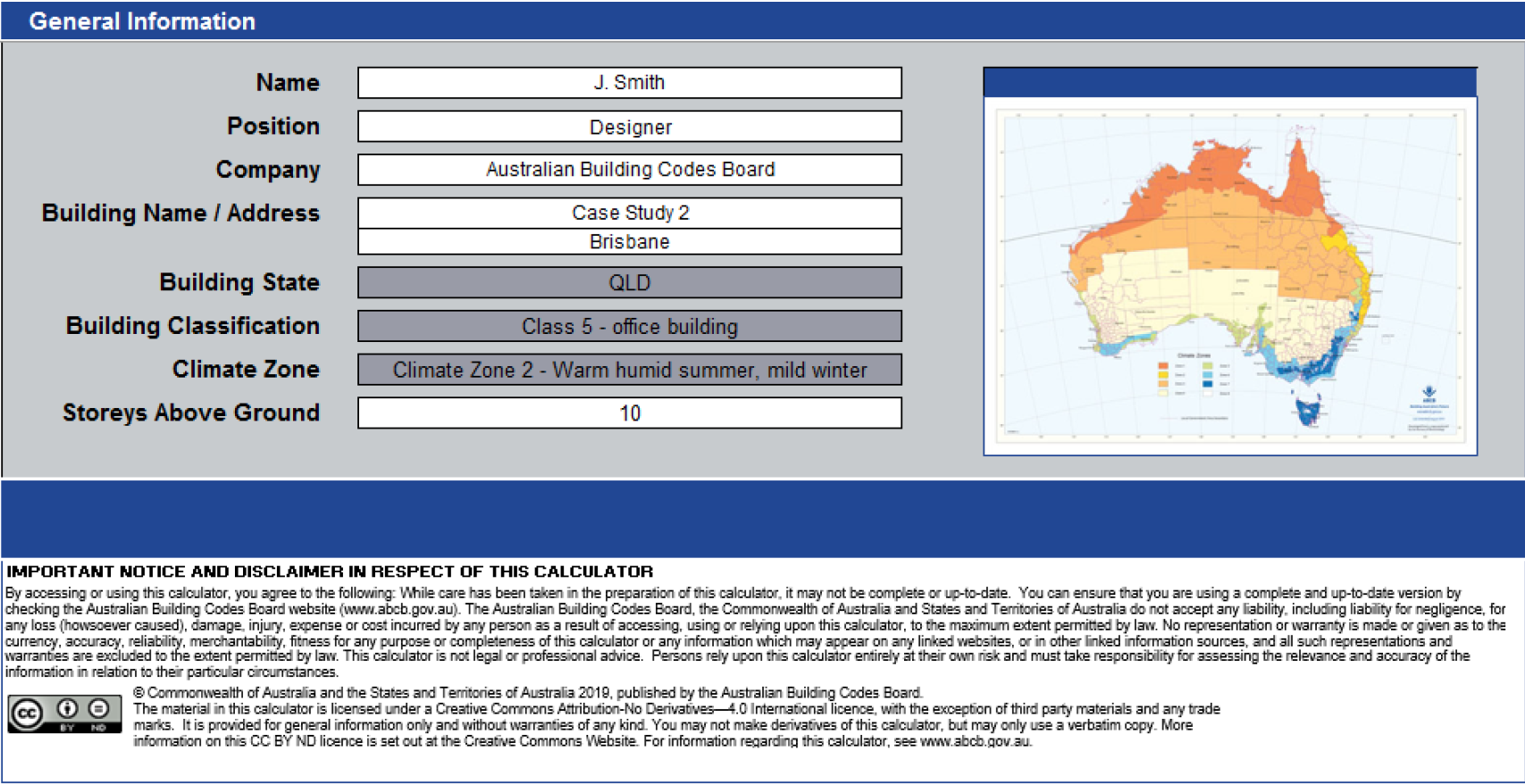 Source: Australian Building Codes Board
The second step will be to provide glazing information, the user needs to create a unique glazing type and unique glazing reference:

The third step is to enter spandrel (opaque) information to calculate its thermal resistance and the impact of thermal bridging for walls:

Steps four to eight are a variety of design requirements, revised design requirements and reducing spandrel thermal bridging. All of this is to ensure that builders, developers and other professionals meet new NCC compliance standards.
By providing early calculations regarding walls and glazing, the NCC have provided an opportunity to improve the compliance standards for planning residential and commercial buildings for building and design professionals. More importantly, this is an opportunity to reduce the carbon footprint for buildings.
If you would like to know more about how the National Construction Code Facade Calculator could impact you, our friendly team of ESD (Environment Sustainability Design) Consultants can help you, contact 1300 443 674.